The Surge (PC) Em PT-BR Atualizado | ElAmigos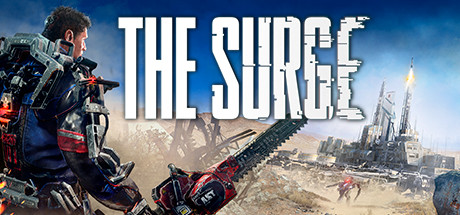 Descrição: Bem-vindo à CREO, a megacorporação que está salvando o mundo!
Um evento catastrófico deixou você inconsciente durante seu primeiro dia de trabalho… Você acordou com um exoesqueleto de última geração, em uma parte destruída do complexo. Robôs descontrolados, colegas de trabalho insanos com melhorias tecnológicas, perigosas IAs – todos querem que você morra.
Enfrente inimigos letais e imensos chefões em violentos e frenéticos combates corpo a corpo. Mire em membros específicos dos adversários para desmembrá-los, com um esquema de espólios no qual você pode escolher o que levar! Equipe, melhore e crie novas armas e armaduras arrancadas de inimigos, e fique mais forte subindo de nível por meio de um sistema inédito.
Baixar: The Surge
Ano: 2017
Plataforma: PC
Gênero: Ação | Ficção | RPG
Nota  IMDb :
Áudio: Inglês | Multi
Textos: Português | Multi
Crack: INCLUSO
Release: ElAmigos
Tamanho: 5 GB
Servidor: Torrent | Links

Trailer

## Requisitos Mínimos ##
Windows: 7 SP1 ou superior (APENAS 64 BITS)
Processador: Intel Core i5 | AMD FX-8320
Memória RAM: 8 GB
Placa de Vídeo: Nvidia GTX 560 Ti | AMD Radeon R7
Versão DirectX: 11
Espaço no HD: 15 GB
Esta versão inclui:
◾O Jogo base completo e atualizado na versão mais recente (Update 8)
Além das Seguintes DLCs:
◾The Surge: DLC CREO Special Employee Kit
◾The Surge: Fire & Ice Weapon Pack
◾The Surge: A Walk in the Park DLC.
INSTALAÇÃO
Release by ElAmigos
O jogo vai no formato .ISO e para ver o conteúdo é preciso emular:
– Windows 7 -► Necessário Instalar o DaemonTools
– Windows 8 e 10 -► Já Possui emulador de .ISO integrado
1) Extraia os arquivos, caso NÃO baixou por TORRENT (basta extrair a parte1 e o resto vai sozinho)
2) Clique 2x sobre a .ISO do jogo baixado
3) Dentro da ISO, clique com direito sobre o "setup.exe" ►Executar como ADMINISTRADOR
4) Escolha o IDIOMA DESEJADO, O Destino e inicie a Instalação…
Pronto! O Jogo foi instalado e crackeado. Use o ícone da Área de Trabalho para iniciar o jogo 😉
OBS.:
– Execute SEMPRE como ADMINISTRADOR (Evita erros ao salvar o progresso)
– Caso NÃO esteja no IDIOMA DESEJADO, vá nas Opções de Jogo do Menu Principal e altere